About us
Who we are, what we do and where we do it.
Why Head2Head Barbershops?
With over 20 years barbering experience and 4 barbershops located all across Peterborough Head2Head truly offers something unique for everyone. Not only do we guarantee a first class haircut but each barbershop offers something different for your satisfaction. Fancy a game of pool whilst you wait? head over to our Yaxley barbershop. Maybe a speedy professional haircut with a laugh is what you're after? then it's Werrington or Cowgate for sure. Or if it's all of the above plus the legend himself then Stanground is the place to go!
Head2History
On May 1st 1995 Head2Head owner and founder Rob Tyler first opened the doors of Head2Head Stanground, which soon became the go-to barbers, not just in the local area but further afield too. Demand increased and with queues out the door on most days a decision was made to open another shop in the north of Peterborough. With Sean at the helm of Head2Head Werrington this also became a popular barbers helping to ease the queues in the original Head2Head Stanground.
Throughout the years, Rob, an excellent barber (and entertainer) has trained many apprentices giving the dedicated few their own barbershop to manage under the Head2Head banner. It wasn't long before Head2Head Cowgate and now Head2Head Yaxley were soon on the scene – all a thriving success.
Head2Head Barbershops are now serving the whole of Peterborough and much further! Hard work as they say pays off and there's no better example of this than Head2Head Barbershops.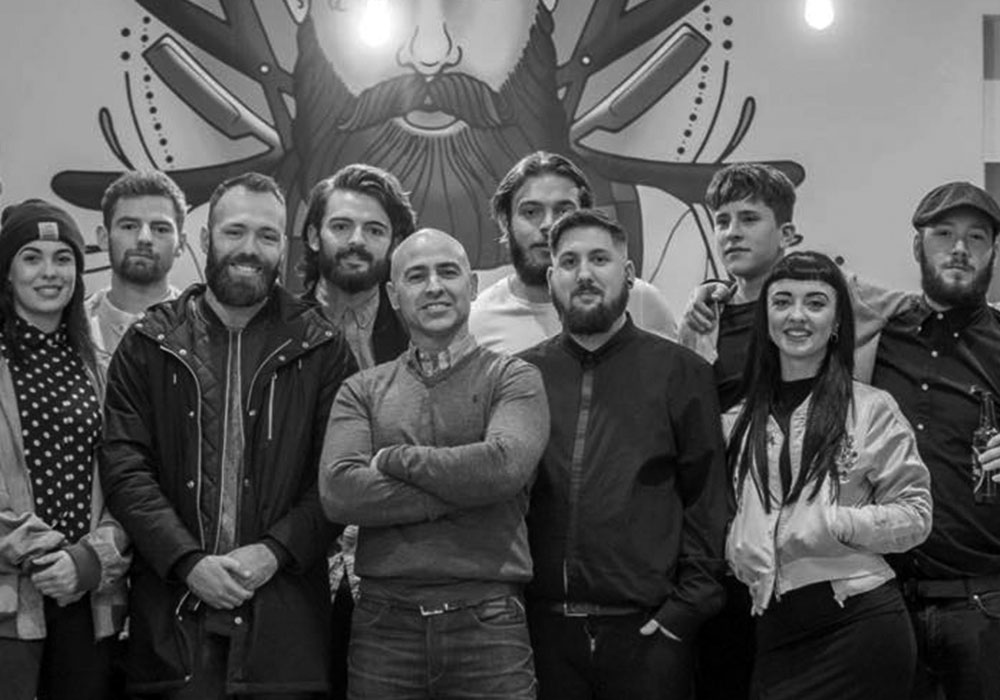 Stanground 33 South Street Stanground Peterborough PE2 8EU Tel: 01733 893104 Werrington 3 Skaters Way Werrington Peterborough PE4 6NB Tel: 01733 579795 Cowgate 50 Cowgate City Centre Peterborough PE1 1NA Tel: 07961 361855 Yaxley 18 Malting Square Broadway Shopping Centre Yaxley PE7 3JJ Tel: 01733 512036 Eye 87 High Street Eye Peterborough PE6 7UX Tel: 07739 320366‬